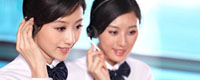 Name: Robin
Tel: +86-18967877555
E-mail: info@cncmachineryparts.com
Add: N032.Zhujiaxincun,Mold City,Yuyao,Zhejiang
Skype: luobaiding
MSN: luobaiding@hotmail.com




Product name : Precision Plastic CNC Part

Product No. : 2015616145326
Details:
Product Description
Precision plastic cnc part
Specifications
plastic cnc part
1.3-7 days delivery time;
2.3,4,5 axis cnc machining;
3.Low volume production;
Precision plastic cnc part
Service item
High Precision Plastic Parts
Service range
1. Rapid Prototyping: SLA/SLS Prototype
2. CNC Machining Prototype
3. Industrial Design
4. Silicone mold, Injection molding, Resin mold and Vacuum casting
5. Brass/Aluminum Parts CNC Machining
6. Low volume production (made method aluminum tooling, old mold base tooling, new mold base with various core tooling)
Software
CAD, CAM, CorelDraw, Proe, UG
Surface Treatments
Painting, Polishing, Electroplating, Over mold, Transparent, Soft rubber, Water-plated, Screen printing, Wiredrawing, Aluminum anodizing, Laser carving etc.
Materials
ABS, PC, PP, PMMA, PE, POM, PA, Nylon, PU, PVC, Aluminum, Brass, Stainless steel etc or as customer's requirement.
Industry Range
1. Consumer electronics: Mobile, Digital camera, Mp3 player, Television, calculators, GPS electronics, DVD/VCD player etc.
2. Medical devices: B Ultrasound scanner case, Blood glucose meter, electronic sphygmomanometer, Ultrasound diagnostic imaging care etc.
3. Telecommunications: Micro phone, Speaker, Monitor case, Computer etc.
4. Auto parts: Dashboard, Car lamp, Bar, Car door, Motorcycle, Scooter, Bike etc.
5. Home appliances: Cooker, Air-conditioner, TV, Fan, Shower, Fridge, Coffee machine etc.
6. Others: Custom made, Toys, Exhibition samples, Testing samples etc.